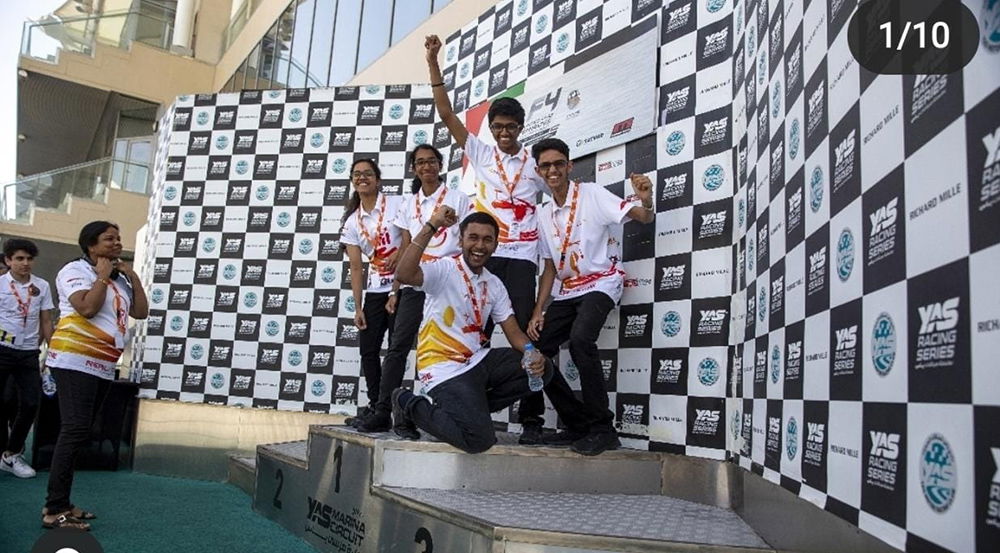 Learning never pauses at JSSIS, we prance from one hour to the other seeking new avenues to augment our student's lives. Our well-crafted after-school clubs, held once a week during after school hours, are designed to cater to the varied interests of the students.
Fast and Furious – F1 Club
Do you ideate a career in engineering, marketing, designing or R & D? Well then, join the exclusive F1 Club where our students are engrossed in a plethora of projects ranging from business planning, designing a car, manufacturing, to analysis, marketing and finally racing.
We are proud to state that our F1 teams qualified for the WORLD FINALS OF THE F1 IN SCHOOLS COMPETITION in 2019 as well as 2020.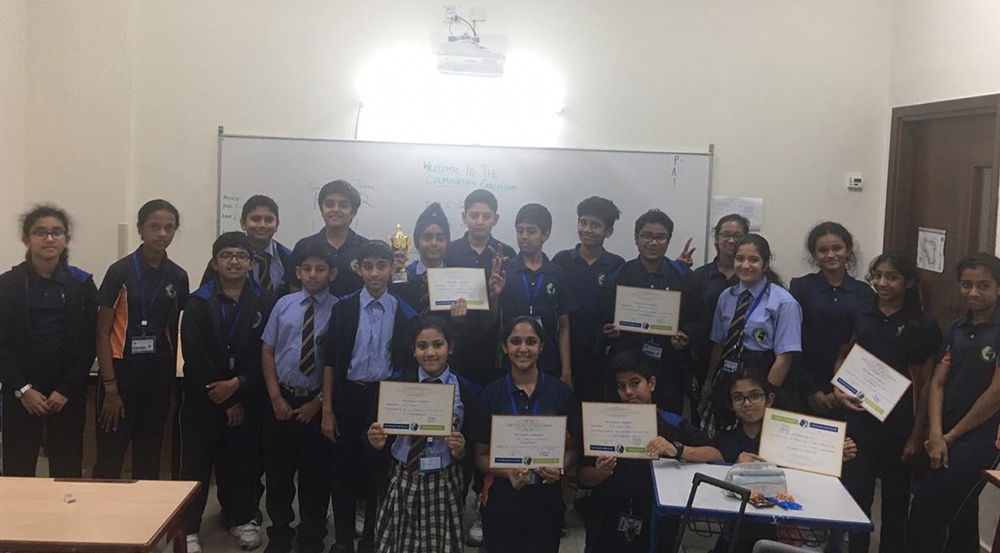 Gavel Club- 'Communication is the Key'
Our Gavel Club shapes students into dynamic speakers who are ready to take on any public speaking challenge, be it at a National or Global level. It is a transformational aperture to enhance their communication and leadership skills.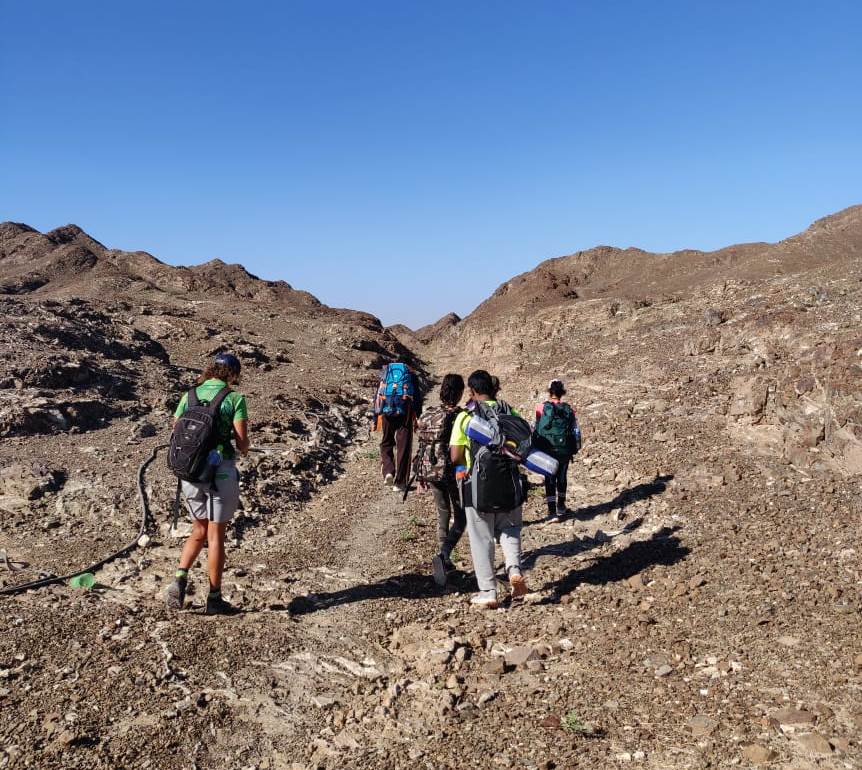 DoE is a self-paced learning programme curated to mould the personality of its participants through practical experiences and by imparting life skills. The award comprises of three progressive levels (Bronze, Silver and Gold) and students can be involved in a wide range of activities in the four sections at each level- Physical Recreation, Skills, Voluntary Service, and an Adventurous Journey.
For more information about the award, please visit www.intaward.org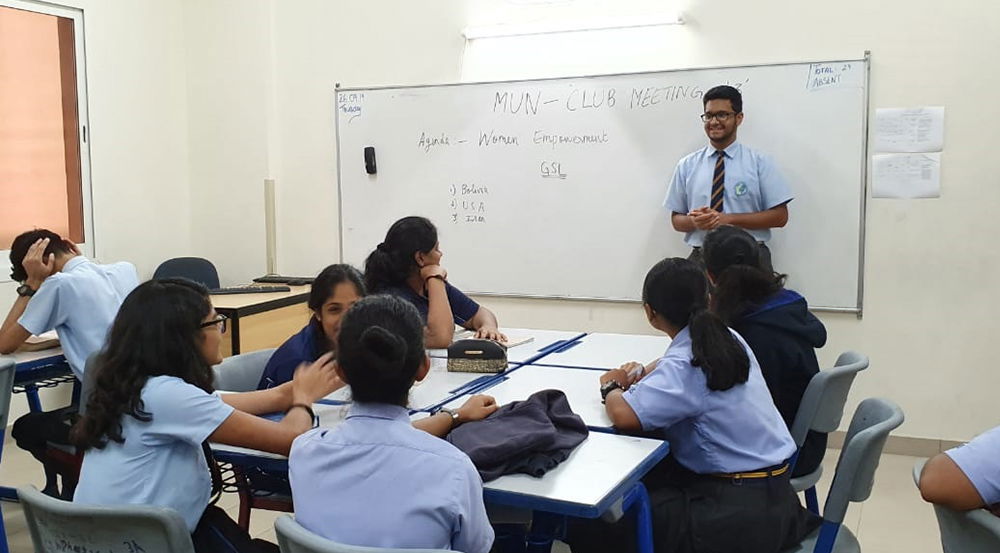 MUN Club- 'Student Leaders of Today, World Leaders of Tomorrow'
Model United Nations (MUN) is an academic simulation of the United Nations comprising ambitious and talented student delegates who feel passionately about issues plaguing the world. It recognizes their ability to impact the future and learn the art of diplomacy and key skills such as research, public speaking, debating and thinking critically about international relations.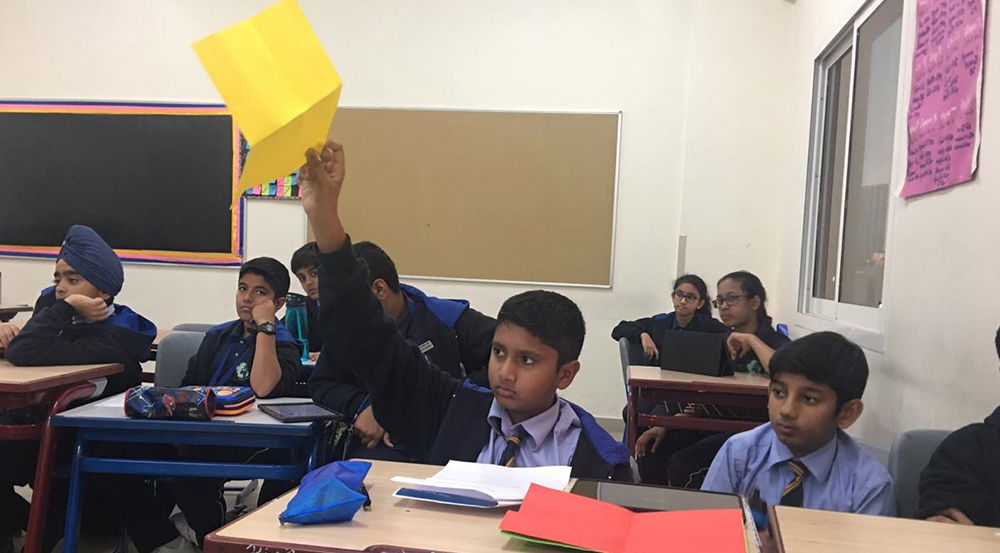 Quiz Club- 'Because no knowledge is enough knowledge'
The Quiz club taps into the intellect of the participants, challenging them to broaden their horizons. Furthermore, the club aims to enhance students' critical thinking, deductive and inductive reasoning skills.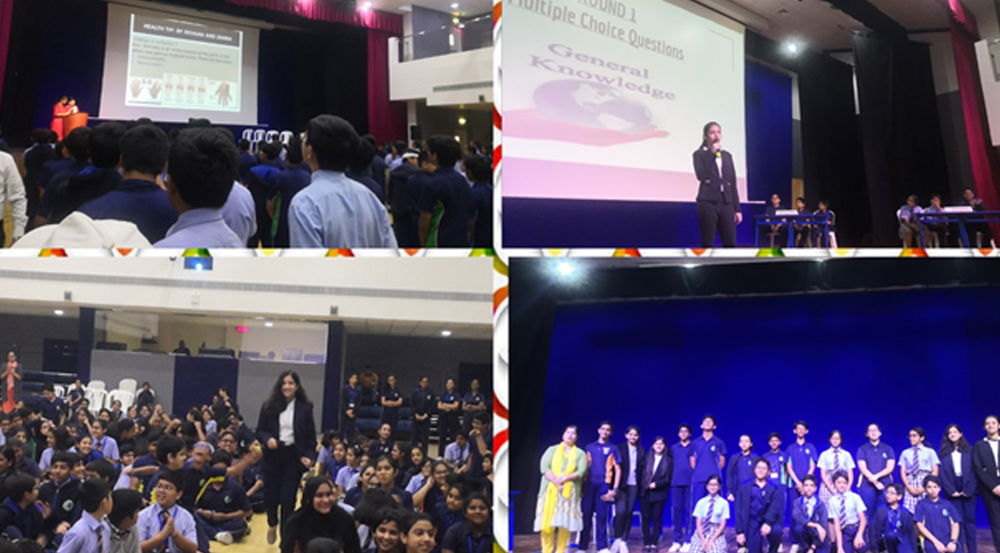 Jiffy Club- Public Speaking Skills
The Jiffy club churns out eloquent orators who are well-versed with the art of public speaking. It caters to our primary students who learn to be efficacious listeners, communicate their thoughts convincingly and become proficient speakers.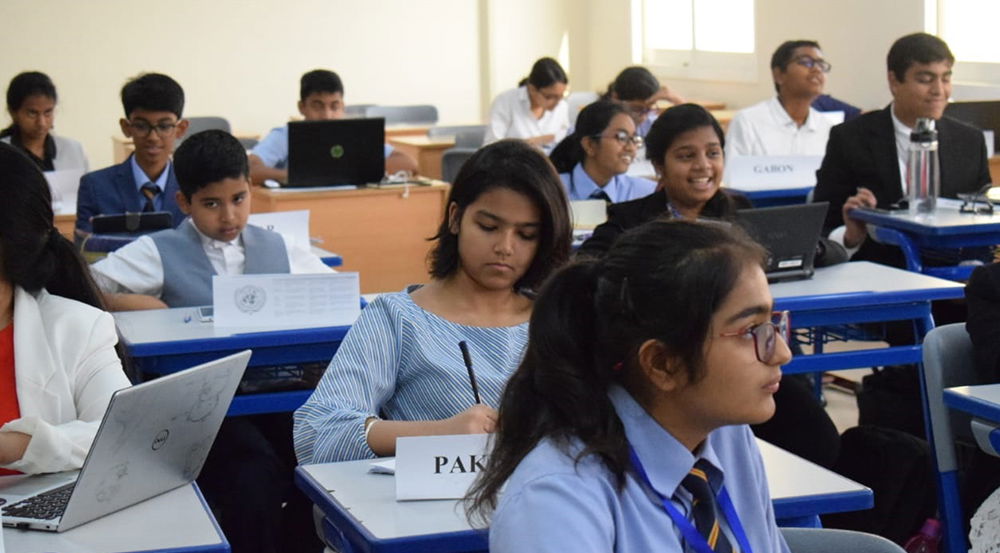 Vedic Math Club- 'Learning numbers the new way'
Mastering tricks and techniques of Vedic Maths has reinvented the students' perspective of calculations, transforming mathematics into a fun and accessible discipline.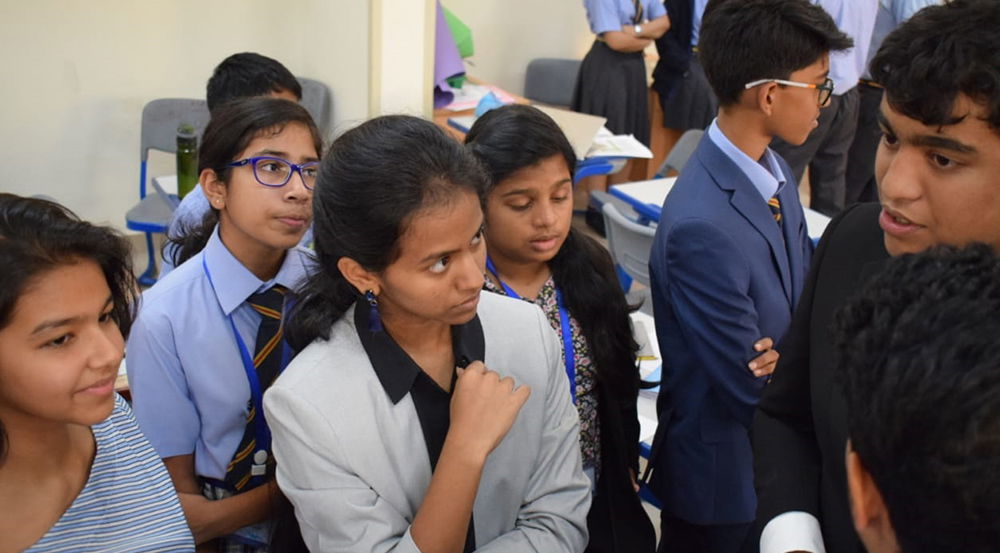 Bilingual club (Arabic and French)
Traverse the world of languages through our Arabic and French language enhancement clubs structured to reach out to parents and students alike.