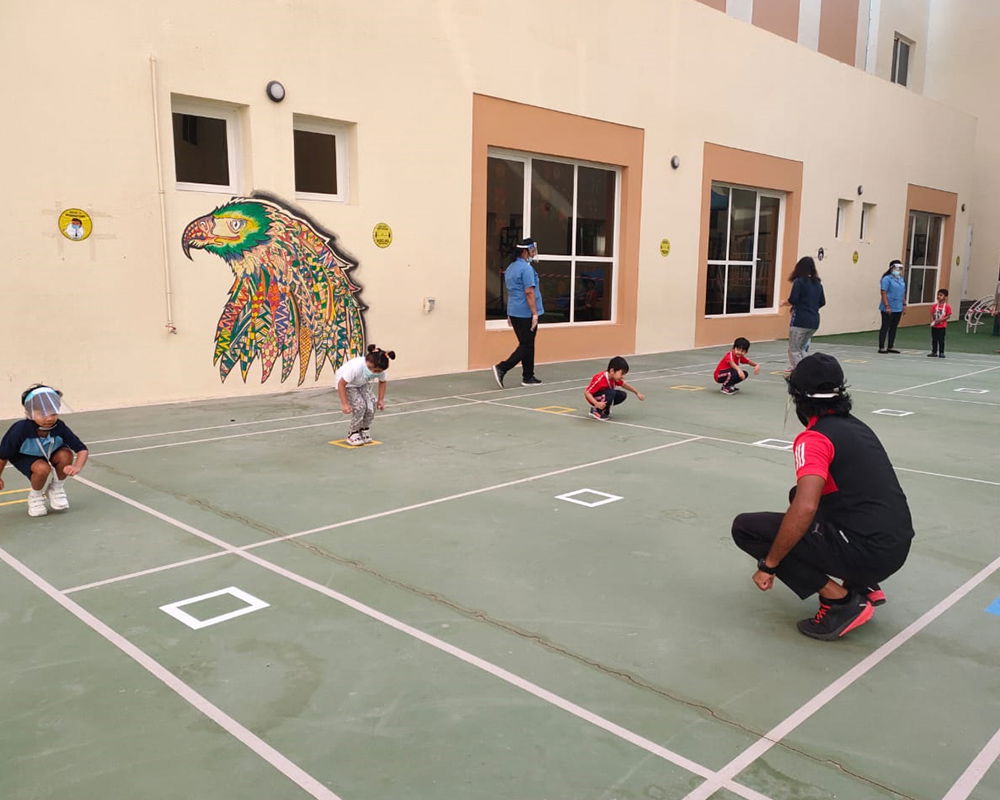 JSSIS ENRICHMENT
PROGRAMME
PHYSICAL EDUCATION PROGRAMME
The students of JSSIS took part in various types of physical activities such as exercises for the improvement of strength, endurance, flexibility and coordination. We also included the stretching exercises for many health related issues. Yoga was one of the best options we had for our students' wellness. These activities were regular PE for the students from KG to Grade 12.
Morning fitness training called 'mindfulness' for middle school students were very effective and it was conducted on all the days. Physical Education Programme had helped our students to be fit in all aspects like physical, mental, social and emotional.
PARENTS, STAFF AND STUDENTS FITNESS PROGRAMME:
JSSIS conducted week end fitness programme for whole school family on Fridays and Saturdays which included fitness work outs, exercises, Yoga and Zumba. The programme was very helpful for the parents and staff to get release from all type of mental and physical stress especially in this pandemic situation. And also it was very helpful get some relaxation from many health issues.