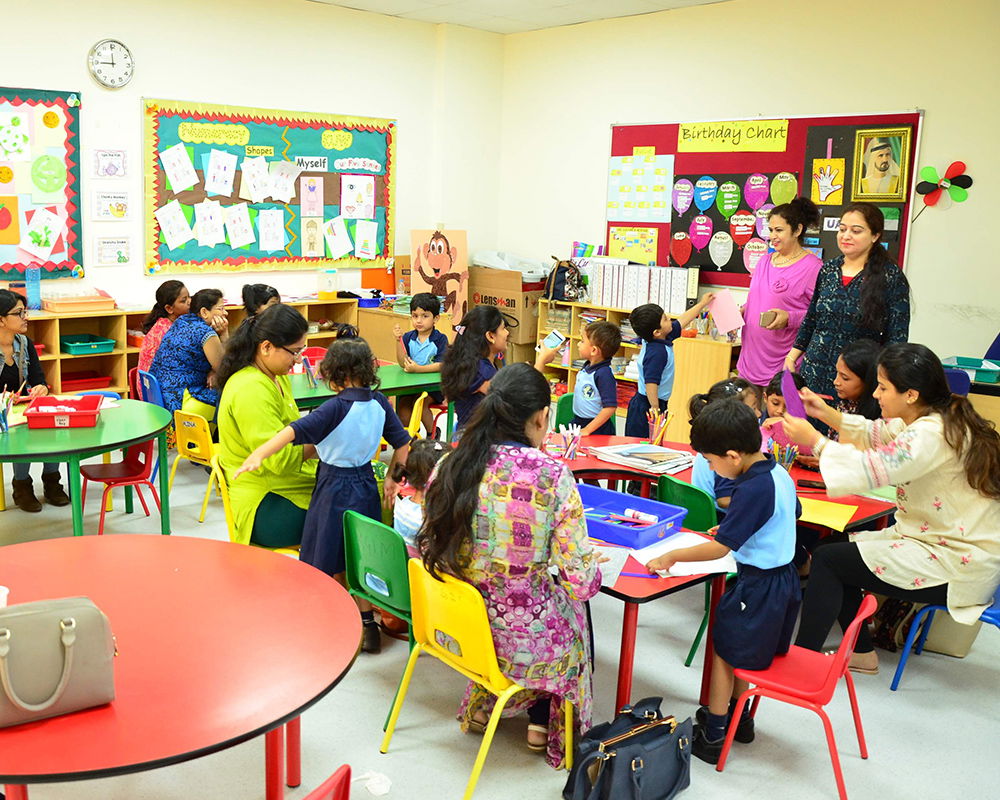 At J.S.S International School, we are committed to building and shaping every child's future. We employ a holistic approach to education to empower individuals to become caring, competent and responsible citizens who value education as a lifelong process. This promotes the student's intellectual, physical, moral and social development; realizing and optimizing each student's potential.
We, at JSSIS ardently believe that creating an ideal education model is the need of the hour, as education empowers people with capacity for creativity, capacity to use high-end technology, capacity to build entrepreneurial leadership, capacity to moral leadership and to improve the quality of teaching.
We take pride in celebrating a decade of success in education, having being rated as a 'Very Good' School by the Knowledge and Human Development Authority.
We have maintained outstanding standards in Personal and Social Development of our students for the last ten years, thus making JSSIS one of the top five successful educational institutions across the UAE
We have also been adjudged a 'Developed' school in Distance Education, thus making us an institution, highly adaptable to ever changing eventualities.
To have a legendary personality like the President of India, Dr. Abdul Kalam launch JSS International School on 30th March 2009, is in itself an accolade of excellence.
The JSS Maha Vidya Peetha – A Foundation of Abiding Values
Established in the year 1954, the JSSMVP is a socio-cultural institution (Trust) that has dedicated itself to the development of culture, literature and education for the prosperity of the humanity.
A long and healthy life, Education for all and a decent standard of living, the indicators of Human development, have been the underlying philosophy for which the Maha Vidya Peetha today stands for.
JSSMVP runs 122 state board, 15 CBSE and one IGCSE schools. The standard of education is consistently above average, resulting in academic excellence with cent percent results in All India Secondary School Examination. These institutions also provide abundant opportunities in the field of sports and cultural activities supported with good infrastructure. Our alumni are spread all over the world, working in various fields as successful contributors to the society.